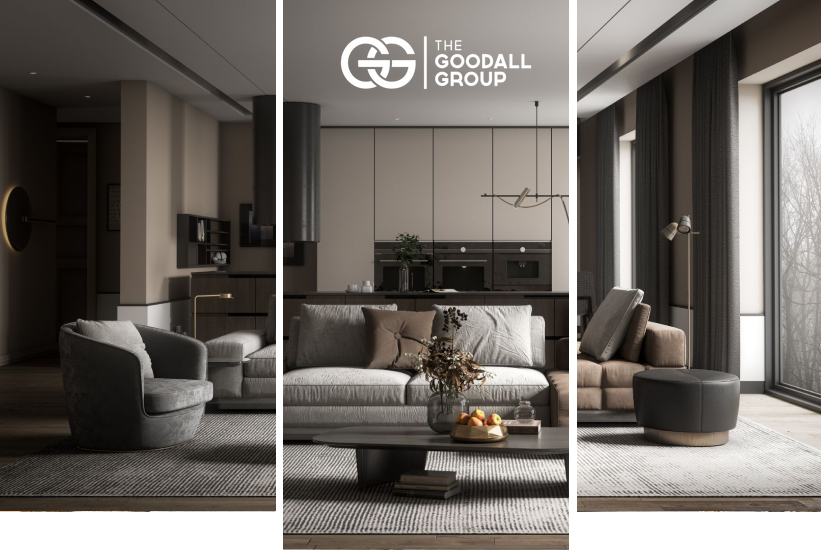 ABOUT US
We Simplify Your Real Estate Experience
The Goodall Group is comprised of a team of local real estate professionals committed to selling some of the most desired homes in San Diego, CA. To learn more about our team or reach out to one of us, simply click the button below.
OUR AREAS
Start Exploring
Our area guides simplify that process by giving you unique market, lifestyle, and demographic insights into each area!
OUR SERVICES
Best Real Estate Experience In San Diego
Looking to buy or sell a property? You're in good hands! We've got you covered every step of the way. With a track record of 100+ satisfied customers, you can rest assured that our services speak for themselves. Let us help you achieve your real estate dreams today!
TESTIMONIALS
What People Say About Us
"I can't say enough about how amazing Jeff Goodall is. It was a very difficult time with the passing of my mother and trying to settle a house in a state across the country from Pennsylvania to San Diego..."
- Sundee Gable
Relocating Service
"My wife & I are extremely grateful and blessed for the referral given to us for Jeff and The Goodall Group team. I was a bit skeptical at first because of the 75 miles distance between Jeff's office and our home but with Jeff's vast knowledge of real estate resources it was a breeze..."
- Roger Compagna
Sellers
"Jeff is hardworking, he put his clients needs first above everything else. Very knowledgeable. If you need a realtor to sell you or get you the right asset, Jeff is the right person."
- Itsyo furryGirl
Buyer
"I had a chance to work with Jeff and I can say first hand he is knowledgeable and really cares about his clients and their needs."
- Valli Lopez
Buyer
OUR BLOG
Latest News & Advice
Looking for the latest news and advice on the San Diego real estate market? Look no further than our website! As a leading resource for all things real estate in San Diego, we're dedicated to keeping you informed on the latest trends and insights to help you make informed decisions when buying or selling a property. Whether you're a first-time homebuyer or a seasoned real estate investor, our team of expert agents is here to provide you with the latest information on the local market, as well as offer advice and tips to help you achieve your real estate goals.